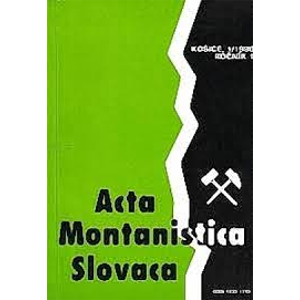 Mohsen , , and Jami, Ali Solgi, Mohsen Pourkermani, Ali Asghar Moridi Farimani
GIS-based Analysis of Relative Tectonic Activity in Southeast of Iran with a focus on Taftan volcano
Číslo: 4/2019
Periodikum: Acta Montanistica Slovaca

Pro získání musíte mít účet v Citace PRO.
Anotace:
Taftan volcano has been located in southeastern of Iran and zone of Nehbandan-Khash (Iran Eastern Mountains). It seems that both

the young volcano and active tectonic have played an important role in morphometry in this area. Geomorphic indices have been used to
study tectonics in this area. These Indices include Drainage Basin Asymmetry (AF), Transverse Topography Symmetry (T), Mountain Front
Sinuosity (Smf), River Slope Length (SL), Floor Width to Valley Height (VF), Hypsometric Integral (Hi), and Drainage Basin Shape (BS).
These Indices have been used to evaluate Relative Active Tectonic (IAT) of basins and sub-basins of the area. Recently, it is found that Neo -
Tectonic has played an important role in geomorphic evolution. On the basis of this model, three tectonic zones are recognizable in that
area: (Zone with High Relative Tectonic) that found in sub-basins of 4-B and 9-C. (Zone with moderate Relative Tectonic) that found in the
wide-area (northeast) including Dargiyaban and Sadabad Faults. (Zone with Low Relative Tectonic) that only found in sub-basins 5-C and
8.
Zobrazit více »