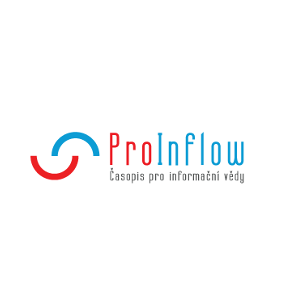 Barbora Drobíková, Marie Odehnalová, Ema Juranová, Kristýna Králová, Ladislav Svatoš
FRBR and the publication statement
Číslo: 1/2016
Periodikum: ProInflow

Klíčová slova: FRBR, Manifestation, attributes, relationships, publication statement, FRBR, manifestace, atributy, vztahy, publikační prohlášení
Pro získání musíte mít účet v Citace PRO.
Anotace: The aim of the study is to make a proposal for cataloguing selected relationships and attributes of the entity Manifestation concerning the publication area. The cataloguing code RDA: Resource Description and Access lists publication statements representing the publication attributes of the entity Manifestation among core elements. The identification of relationships concerning publication activities (i.e. responsibility for publication) is dealt with by the RDA code too but in the cataloguing practice is mostly ignored. Our study focuses on relationships and attributes of the entity Manifestation concerning publication areas (especially the name of a publisher and occasionally the place of publication). There is the content analysis method of bibliographic records used. Based on the theoretical foundations of the bibliographic universe and results achieved by the content analysis, we propose a new way of cataloguing and identification of attributes and relationships of the Manifestation instances concerning publication area for the cataloguing practice also outside the Czech Republic.Zobrazit více »
The study results from a research of the Institute of Information Studies and Librarianship dealing with trends of bibliographic description in the digital environment. A group of students have participated in the research within a project course Information and Library Services. We would like to express our acknowledgement to Petra and Petr Žabička who have provided us with an export of bibliographic records of printed books published in the Czech Republic in 2014 and also to Dr. Martin Souček who has helped us with processing bibliographic data.