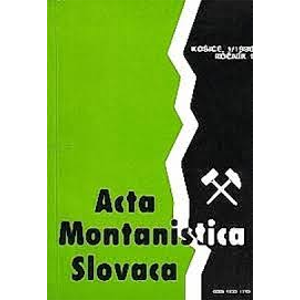 Michał Siegmund, Dominik Bałaga, Dagmar Janáčová, Marek Kalita
Comparison of spraying nozzles operational parameters of different design
Číslo: 1/2020
Periodikum: Acta Montanistica Slovaca
DOI: 10.46544/AMS.v25i1.3

Klíčová slova: dust, spraying system, optimization, coal
Pro získání musíte mít účet v Citace PRO.
Anotace:
A general methodology for assessing the spraying nozzles in the

aspect of dust control efficiency is presented. The testing process, as
well as test results analysis, is described on the example of two
designs of spraying nozzles (the author solution and t
one). Both nozzle designs are discussed with regard to their
structure and principle of operation. Parameters describing the
absorption surface area in relation to time and working media
flowrate are used for analyses of test results.
Zobrazit více »