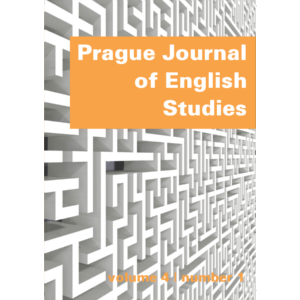 Tomáš Jajtner
Apocalyptic Kingship, Harmony and Political Expediency
Číslo: 1/2015
Periodikum: Prague Journal of English Studies

Klíčová slova: English poetry; Andrew Marvell; imagery of Cromwellian England; concepts of kingship; concepts of harmony
Pro získání musíte mít účet v Citace PRO.
Anotace:
The following paper deals with the interpretation of one of the major "Cromwellian"

poems of Andrew Marvell (1621–1678), "The First Anniversary of the Government
under His Highness the Lord Protector", 1655. The poem is first set in the context of
Marvell's poetry and his public career in the period between 1637 and 1660. The article
then identifies and analyses three main themes of "The First Anniversary": the notion of
a new aeon starting with Cromwell's rule and the apocalyptical imagery related to his
Protectorate, the concept of his power and authority between liberty and tyranny, and
the relation between the harmony established by Cromwell and classical Pythagorean
harmonious lore. The author argues that the imagery Marvell uses to describe the
nature of the regime (especially the concept of Cromwell's "no-kingship") shows a
deeply paradoxical structure, which uncovers the frailty and insecurity of Cromwell's
dictatorship as well as the circular logic of its justification. In that sense, the poem can
be read as a vivid manifestation of the dilemmas and tensions of this period.
Zobrazit více »