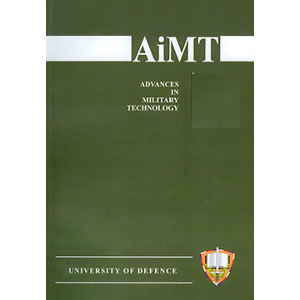 O. Vorobiov, O. Matsko
Protection of Radio Electronic Devices and Electric Circuits from External Electromagnetic Influence
Číslo: 2/2017
Periodikum: Advance in military technology
DOI: 10.3849/aimt.01132

Klíčová slova: electromagnetic influence, effectiveness, electromagnetic energy, protection.
Pro získání musíte mít účet v Citace PRO.
Anotace: Based on the existing methodologies of evaluating the effect of powerful electromagnetic pulse on susceptible objects, the following methodology has been developed. The main goal is to evaluate the effectiveness of protection of radio electronic devices and electric circuit equipment. Usually these devices and equipment are part of an industrial facility. Thus, to evaluate the effectiveness of protection, an Electromagnetic Influence (EMI) safety factor was taken as a system elements stability indicator, where the sustainability of the system is characterized by a minimal number of its elements. Sustainability of the system is estimated in stages; the algorithm implementation methodology is introduced with mathematical and physical expressions. These expressions define the degree of EMI energy neutralization that penetrates through intakes in the screens.