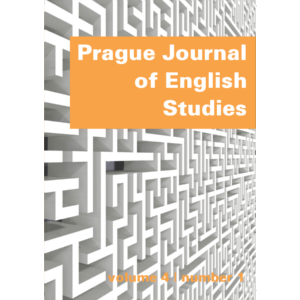 Rober Kusek
Upheavals of Emotions, Madness of Form
Číslo: 1/2015
Periodikum: Prague Journal of English Studies

Klíčová slova: Life writing; commix; Lucia Joyce; Mary M. Talbot
Pro získání musíte mít účet v Citace PRO.
Anotace:
of Her Father's Eyes Doter

and a Transdiegetised
(Auto)Biographical Commix
Robert Kusek In 2012, Mary M. Talbot and Bryan Talbot joined the likes of Richard Ellmann,
Gordon Bowker and Michael Hastings and in their graphic memoir Dotter of Her
Father's Eyes (2012) offered a new re-telling of James Joyce's life, focusing, in
particular, on the difficult relationship between the great Irish writer, and his daughter
Lucia. However, the story of a complicated emotional bond between Joyce and Lucia
was only a framework for an autobiographical coming-of age narrative about Mary
M. Talbot herself and her violent relationship with James S. Atherton, a celebrated
Joycean scholar and her very own "cold mad feary father". Following Martha C.
Nussbaum's conception about cognitive and narrative structure of emotions postulated
in Love's Knowledge (1990) and Upheavals of Thoughts (2001), this article wishes
to argue in favour of an organic connection between the volume's thematic concerns
and its generic affiliation. In other words, it discusses how a specific class of emotions
pertaining to Lucia's gradual mental disintegration can be adequately told only in
a specific literary form, i.e. in a transdiegetised "commix", an (auto)biographical
account which occupies a threshold space between a comic and a novel, fiction and non-fiction, biography and autobiography, words and pictures.
Zobrazit více »