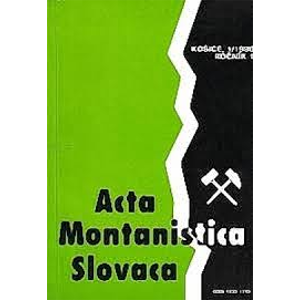 Lukáš Karch, Erika Škvareková, Artur Kawicki
Environmental and geological impact assessment within a project of the North-South Gas Interconnections in Central Eastern Europe
Číslo: 1/2018
Periodikum: Acta Montanistica Slovaca

Klíčová slova: transmission pipeline, natural gas, EU regulations, PCI, EIA, SEA
Pro získání musíte mít účet v Citace PRO.
Anotace:
Security, environmental, technical, and economic factors form a basis for selection of routes for new high-pressure gas pipelines.

Environmental protection and protection of inhabitants shall be factored in when designing a new gas pipeline route. In the European
Union, the final gas pipeline route is determined based on the environmental impact assessment process (EIA). In general, when designing a
gas pipeline route, it is necessary to consider especially the following factors: minimization of the gas pipeline length, minimization of
interventions into the protected areas of national and European networks (for example, NATURA 2000), avoiding of urban areas of villages
and cities, areas featuring high levels of groundwater, rocky and land sliding areas, protected deposit areas, mining and survey areas,
protection zones of water sources, flood areas, and areas with possible presence of historical ammunition discoveries. A proposed route
leading across the areas exposed to the risk of landslides and across mining areas shall be resolved already in the Intention that represents
the first step within the EIA process, and it shall also be discussed with mining authorities and operators of protected deposit areas, mining
areas, and survey areas. The final version of the gas pipeline defined in the Final EIA Opinion shall be implemented into the zoning and
development plans of higher territorial units, cities, and villages. The Final EIA Opinion is binding for further legal approval proceedings
concerning the pipeline project.
Zobrazit více »