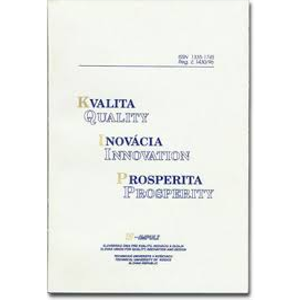 Anette Oxenswardh
Processes of Value Co-creation at a Tourist Accommodation
Číslo: 3/2018
Periodikum: Quality Innovation Prosperity
DOI: 10.12776/qip.v22i3.1158

Klíčová slova: BnB accommodation; experiences; processes of value co-creation; sensemaking
Pro získání musíte mít účet v Citace PRO.
Anotace:
Purpose: This paper aims to study how a pair of hosts for one bed and breakfast establishment and their guests create value for the visit by communicating and interacting with each other on the island of Gotland.

Methodology/Approach: A case study was conducted on one single Bed and Breakfast (BnB) accommodation. An interview and a Questionnaire study were performed.

Findings: The study shows that there are several processes involved in the co-creation of values between visitors and hosts. Co-creation processes begin already when visitors are planning their visits to the island. Their expectations are created while choosing their accommodation type, often done online on different websites. Pre-information about the chosen BnB accommodation contributes to visitors' expectations and image of the object, which can be seen as a part of their identities. In the physical meeting with the accommodation and the hosts and other guests, the co-creation process is strengthened. There are processes of participation, communication, creation of meaning for the stay, processes of trust and responsibilities which all together create a common culture which in turn contributes to co-creation of values for both parties. These processes also take place between guests. The processes are furthermore dependent on meaning-making and sensemaking processes. This all together generate knowledge about the destination and the values that enhance the positive experience of the visits. It also creates knowledge for the hosts about how they can develop their service to achieve increased customer satisfaction. Finally, these skills can be valuable for the continued planning and development of the tourism industry.

Research Limitation/implication: The study is limited to a one single BnB accommodation with its hosts on the island of Gotland in Sweden.

Originality/Value of paper: The study makes a contribution to the knowledge of processes of co-creation values by exploring how some visitors and their hosts experienced visits to the island. The study can help bridging the gap in the views and actions on co-creation of values among visitors and those who are visited.
Zobrazit více »