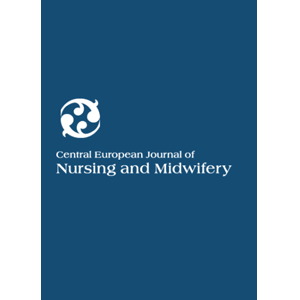 Jan Chrastina, Hana Svízelová
Mirror therapy in adult stroke patients
Číslo: 1/2021
Periodikum: Central European Journal of Nursing and Midwifery
DOI: 10.15452/cejnm.2020.11.0026

Klíčová slova: activities of daily living, adult stroke patients, mirror therapy, stroke, task-oriented mirror therapy
Pro získání musíte mít účet v Citace PRO.
Anotace:
Aim: To present the current knowledge about possible applications, effectiveness, and other aspects of mirror therapy in adult stroke clients, with an emphasis on the performance of Activities of Daily Living (ADL), or on supporting independence and self-care, including limitations.

Design: A descriptive mapping study.

Methods: A systematic literature search and an interpretative content analysis (according to predetermined criteria) of 34 identified relevant studies (2000–2017) and conceptualization of findings in relation to ADL performance / limitation among adult stroke clients.

Results: Mirror Therapy (MT) is a simple and undemanding approach which improves the function of extremities with respect to performance of ADL. However, due to smaller research samples, it is impossible to clearly confirm its effectiveness and extrapolate the conclusions. MT is also used to complement other therapeutic approaches, or various approaches can be combined with it (e.g., micro-sensory electrical stimulation or observation imitation). Assessment of ADL was primarily performed with the Barthel Index, Modified Barthel Index, and Functional Independence Measures, Functional Ambulation Categories, and Foot and Ankle Ability Measure tests.

Conclusion: It seems desirable to apply task-oriented MT – an approach that includes functional tasks to prevent clients from becoming bored during therapy. The performance of MT tasks need not always be supervised by a physiotherapist. Good cooperation between nurses from clinical practice and physiotherapy is desirable. In order to be able to widen the conclusions and clearly confirm the effectiveness of MT in the context of ADL, other randomized controlled (pilot) studies are desirable.
Zobrazit více »