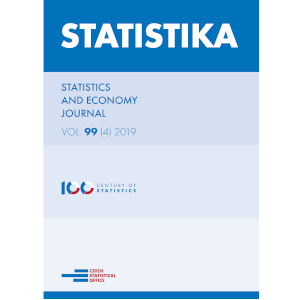 Marek Strežo, Vladimír Mucha, Erik Šoltés, Michal Páleš
Risk Premium Prediction of Motor Hull Insurance Using Generalized Linear Models
Číslo: 4/2019
Periodikum: Statistika

Klíčová slova: GLMs, Poisson regression, Gamma regression, risk premium, motor hull insurance
Pro získání musíte mít účet v Citace PRO.
Anotace:
Pricing is a quite complex endeavour, understood as a process with beginning and end where several different tasks have to be executed in a certain order. Set the price for some individual policy can be considered an art, taking into consideration various features of policyholder or the insured object. Actually, approach performed by insurance companies, is necessary to apply different premiums depending on the degree of risk because of presence of heterogeneity within insurance portfolio, which could lead to the appearance of asymmetric information.

The aim of this paper is to present the methodology of segmented pricing model with generalized linear models, known as GLMs, for setting the risk premium. Nowadays, the GLMs are widely recognized as the industry standard method for pricing motor, the other personal lines and the retail insurance in the European Union.
Zobrazit více »