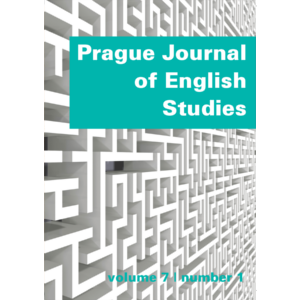 Emilie Walezak
The Fictional Avatars of Mrs W
Číslo: 1/2018
Periodikum: Prague Journal of English Studies

Klíčová slova: Rewriting; rereading; mother-daughter relationship; feminism; Margaret Thatcher
Pro získání musíte mít účet v Citace PRO.
Anotace:
roughout her writing career, Jeanette Winterson has experimented with her life

experience, revisiting in particular the complex relationship with her adoptive mother,
Mrs W, in such works as Oranges Are Not the Only Fruit (1985), Sexing the
Cherry (1989), and Why Be Happy When You Could Be Normal (2011). is
article examines the complex mother-daughter relationship between Jeanette and Mrs
W to illustrate the birth of a feminist writer. In answer to her mother's confi scation of
her birth narrative, Jeanette Winterson has fi ctionalized Mrs W to alter traditional
narrative paradigms she deemed repressive. e process has allowed the daughter to
open up an enunciative space for herself through performative utterances: "I'm telling
you stories. Trust me." Finally, the parallel drawn between Mrs Winterson and Mrs
atcher in the former's fi ctional avatars highlights specifi cally the personal political
itinerary of the feminist writer.
Zobrazit více »