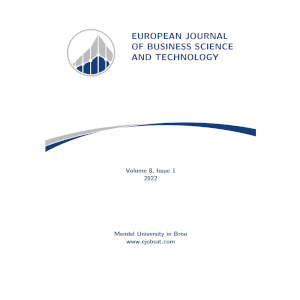 European Journal of Business Science and Technology
Vydavatelství: Brno: Mendelova univerzita
Rok vydání: 2015-

Pro získání musíte mít účet v Citace PRO.
Anotace:
European Journal of Business Science and Technology (EJOBSAT) is an English-language, open access, double-blind refereed, multidisciplinary journal published by Mendel University in Brno, Faculty of Business and Economics.

The journal crosses traditional discipline boundaries, publishing original research papers in the fields of economics, business and technology, devoting special attention to international business and economics, management, marketing, business law, social and public policy, management information systems, and information technology.

The journal aids the application of theory developed from economics to the real business world.

The EJOBSAT aims primarily at economic policymakers, academic researchers, university teachers and students, economists working in the public and private sectors.
Zobrazit více »
Přehled čísel