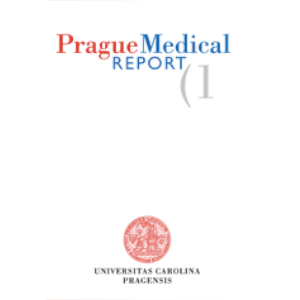 Stylianos Roupakias, Maria-Ioanna Apostolou, Anastasia Anastasiou
Acute Appendicitis in a Diabetic Child with Salmonella Infection
Číslo: 1/2021
Periodikum: Prague Medical Report
DOI: 10.14712/23362936.2021.4

Klíčová slova: Appendicitis, Salmonella, Diabetes, Children.
Pro získání musíte mít účet v Citace PRO.
Anotace: Acute appendicitis is the most frequent and challenging condition requiring emergent intrabdominal surgery in children. The diagnosis of appendicitis becomes more difficult and challenging in children, especially with other medical problems. Computed tomography is the primary tool for diagnosing or excluding appendicitis in cases with atypical presentation. Salmonella infections may present as acute abdominal problems in children. We present a clinical combination that has never been previously reported, of a diabetic girl with non-typhoid Salmonella infection, diagnosed with acute appendicitis. We wonder about the causal correlation of these diseases, versus their simple coexistence.