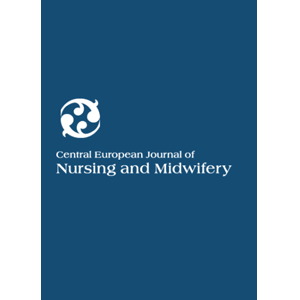 Pablo Rodríguez Coll, Rocío Casañas, Anna Collado Palomares, Gladys Maldonado Aubián, Florencio Duran Muñoz, Xavier Espada-Trespalacios, Ana Rodríguez Martínez, Ramón Escuriet Peiro
Women's childbirth satisfaction and obstetric outcomes comparison between two birth hospitals in Barcelona with different level of assistance and complexity
Číslo: 1/2021
Periodikum: Central European Journal of Nursing and Midwifery
DOI: 10.15452/cejnm.2020.11.0038

Klíčová slova: childbirth, hospital, questionnaire, satisfaction, women
Pro získání musíte mít účet v Citace PRO.
Anotace:
Aim: Barcelona Hospital Campus Vall D'Hebron (Hospital A) and Hospital Mollet (Hospital B) provide women with humanized maternity care, but there are differences in dimension and complexity. This study describes the obstetrical results and women's childbirth satisfaction of these two Spanish hospitals.

Design: A correlational descriptive study was conducted with 194 postpartum women.

Methods: Satisfaction and birth experience were evaluated using the CEQ-E and the MCSRSS questionnaires. A bivariate and discriminant analysis was conducted to evaluate the relationship between satisfaction and the recorded variables.

Results: There were significant differences between both hospitals in prenatal class attendance (p = 0.006), same midwife during all process (p = 0.000), and mode of delivery (p = 0.009). Significant association was found among overall satisfaction and immediate breastfeeding in the delivery room (p = 0.050), skin-to-skin contact (p = 0.004), beginning of labour (p = 0.031), and delivery mode (p = 0.011). The total questionnaires scores mean of CEQ-E and MCSRSS were Hospital A 66.97 and 130.64; Hospital B 67.98 and 129.98, respectively. Women at both hospitals were satisfied with different aspects.

Conclusion: Despite obtaining similar results in both hospitals, there are better obstetrical outcomes in hospital B with less complexity. However, women's satisfaction scores are slightly different in certain questionnaires subscales between both hospitals.
Zobrazit více »