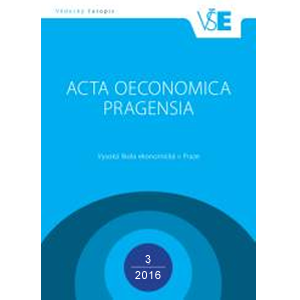 Martin Luštický, Martin Musil
Stakeholder-Based Evaluation of Tourism Policy Priorities
Číslo: 3/2016
Periodikum: Acta Oeconomica Pragensia
DOI: 10.18267/j.aop.540

Klíčová slova: stakeholder, tourism policy, tourism destination, stakeholder analysis, Zúčastněná osoba, politika cestovního ruchu, cíl cestovního ruchu, analýza zúčastněných stran
Pro získání musíte mít účet v Citace PRO.
Anotace: This paper deals with a set of problems related to tourism policy implementation. It emphasises theZobrazit více »
importance of stakeholder involvement in implementation of tourism policy in tourism destinations.
The research is focused on evaluation of tourism policy strategic priorities from the point of view
of destination stakeholders in the South Bohemian Region of the Czech Republic. Its objective is to
identify key regional stakeholders in the tourism sector and describe their attitudes to co-operation
with the South Bohemian Tourism Authority (SBTA) on implementation of the priorities which are
described in the tourism development plan. The research uses three-step stakeholder analysis that
is based on a three-attribute methodology, and a mix of qualitative and quantitative data gathering
techniques. The findings are transformed into a comprehensive graphical output designated for
the SBTA and a resulting set of managerial recommendations for better stakeholder involvement
in the process of tourism development in the South Bohemian Region. The recommendations
point both at involvement of various stakeholder groups by building the relationships between
them and the SBTA based on more intensive communication and exchange of information and
experience, and engagement of primary stakeholders as intermediaries in a  newly established
stakeholder network.